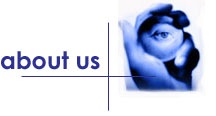 THE COMPANY

Monarch Diagnostic Services (MDS) is a leading diagnostic testing service provider based in southern California. Specifically, MDS specializes in electrodiagnostic medicine and radiology. Electrodiagnostic testing is used to assess the condition of patients who have suffered injuries or experienced on-the-job repetitive stress disorders. Radiology services performed at our facilities include general ultrasounds, vascular studies, and musculoskeletal ultrasounds. These studies are used to assist treating physicians in accurate diagnosis and treatment of such ailments.


PHILOSOPHY

Within the specialized field of electrodiagnostic medicine and radiology, MDS provides professional, quality, and timely service to ensure the highest degree of patient care and practitioner satisfaction. MDS seeks to add value to treating physicians by providing them a resource to focalize their patient's diagnosis and create a means to expand their diagnostic services offered at their facility.


CERTIFICATION

All MDS physicians and technicians are board certified and well-trained to provide the above-stated services.